Dive In The Language Learning Experience
We have a wide variety of courses especially designed for enthusiastic individuals.
The Methodologies Followed By Us
Our teaching methodologies are adapted to the essential differences in the cognitive abilities, language interests, and aspirations of different individuals, bound by the common goal of enabling our students to communicate with minimum effort in the shortest time possible.
Focus On Student's Personal Objective
Let's Learn

A New Language Together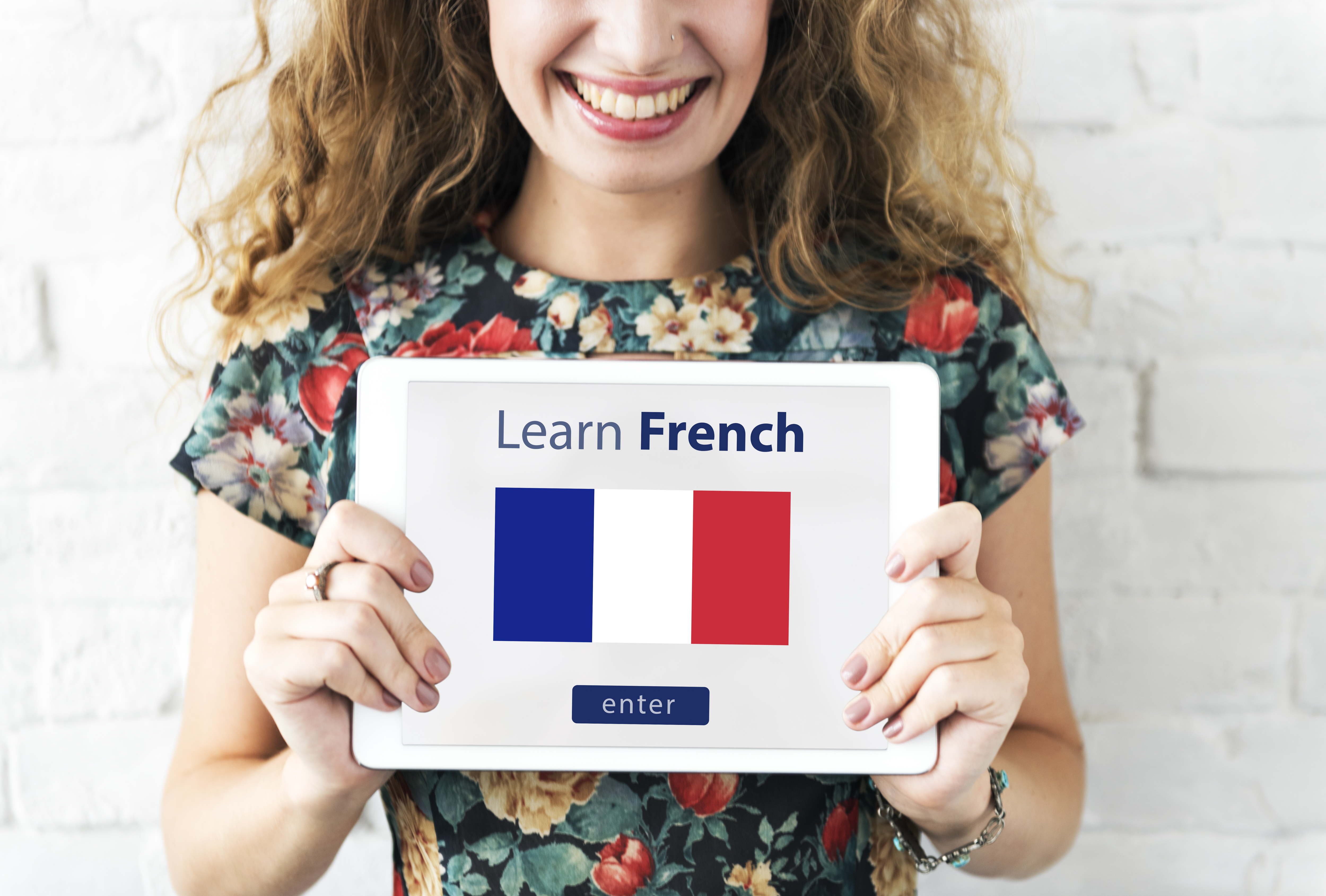 French Is The

2nd Most Popular Language
French is the 2nd most popular language to learn and grow. we help you to understand very aspect of french language learning
Our Courses:

IELTS

PTE

SPOKEN ENGLISH

AND MANY MORE...
We have a wide variety of courses especially designed for enthusiastic individuals.
IELTS stands for the International English Language Testing System. It is an internationally standardised test of English language proficiency for non- native English language speakers
It is an alternative to the paper-based IELTS Exam. CD-IELTS refers to Computer Delivered IELTS test and is, therefore, conducted online.
PTE is an abbreviation for the Pearson Test of English. The PTE – Academic tests English language skills of non-natives who wish to pursue educational programs from an English speaking country.
French is the second most influential language in the world and it is the official language in 41 countries. It is gaining popularity in the recent years for purposes of professional development and immigration.
ESPD - English Speaking & Personality Development
Spoken English refers to the use of English language by people in conversations and communication. It basically involves a meaningful discussion between people, enhancing the aspect of English Language.
We follow strict guidelines to ensure steady progress of our students, be it offline or online. Our teaching methodologies and content is customised to cater to the needs of our students in all parts of the world.
At present, éclat provides both online and offline services
We have a wide variety of courses especially designed for enthusiastic individuals.
Hear from our Previous Students
Excellent institute for learning French from basics. I highly recommend it!
Language learning made easy and fun. I recommend these classes to everyone looking for a valuable language learning experience.
Eclat Academy  is an excellent Academy .The way Eclat Academy   has taught me ,helped me to achieve my goal.I recommend to students to join the institute who are looking for IELTS preparation.
Eclat Academy is very good academy .  Eclat Academy is well and good in both English and french language . Their way of teaching is overwhelming
My experience of learning french here was just amazing. Ma'am Tanvi is really talented and makes language learning quite easy. She explains each and everything in detail and clears every doubt of the students.The class environment is very friendly , even the batch size is small which makes learning really effective. I would surely recommend that one should choose to learn french here.
The institute helped me in providing the required information regarding ielts exam. Regular practice in all four modules made me confident n prepared for the exam
Interactive sessions and excellent concept building differentiates Eclat Academy  French coaching from the others in the city. 5/5 would recommend. C'est bien!
First of all thank you for agreeing to teach the language, Secondly, I just love the tution environment. Informal, yet so informative. Taking up a new language is intriguing and one's mind has innumerable questions to ask, thankfully, i've got a teacher who's there to answer all the queries that pop up regarding the language. Moreover her method of teaching is really simple and efficient. Transitioning for basic french words to complex sentence formations has been real quick. And, Grammar and pronunciation can never go wrong when you have a teacher as well-learned as her. I took up the language to clear the 'TEF' test and i'm glad I found the right teacher.
Let's Help You To
Reach Your Dream Destination For Study